Day 4 of Black History Month
CEO Daryell Mack, a rising business magnate from Baltimore, is well known for his dedication to providing printing services to Black-owned companies. Having been established in the Baltimore region since 2014, Mogul Printing offers business owners a diverse selection of custom goods, including wall graphics, apparel, paper goods, signs, banners, and more. Entrepreneurs voted Mack as the best at interpreting a vision.
Today, Mack is aware of his humble beginnings as a salesman on foot. He oversaw his own "street team," which, according to the Afro newspaper, distributed thousands of flyers to promote companies like BluntPower Air Freshener and many more. Mack takes satisfaction in working with business owners to assist with branding at every step of entrepreneurship, grateful for the experience. In a sense, Mogul Printing keeps communities together by assisting other businesses in being relevant and sustainable.
"I believe there are different stages of entrepreneurship, and from where I came from, I started as a hustler… the most important thing was the sale, not the marketing materials," said Mack per the news publication. "Because of that, I grew and also my clients grew. I grew from the hustler to the entrepreneur, and now I'm a CEO, and eventually, I'll be a mogul."

https://www.youtube.com/watch?v=RObCnjq93tM
Mogul Printing collaborates with each business to design and produce materials that meet its particular branding requirements and budget because every company is different and has unique needs. This printing company is glad to offer reasonable services and take on new projects, whether a customer requires a wedding sign or an order of personalized heat transfer vinyl clothes. Businesses were attempting to survive the pandemic with the aid of Mogul Printing. Mack claimed that by providing 20,000 masks to customers even outside of his region, he "seen figures that I hadn't really seen my business accomplish before." His network expanded even more.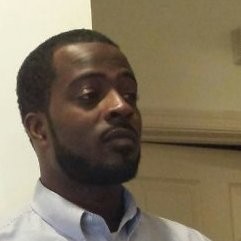 As they prepare to build a second printing shop, Mogul Printing has a promising future ahead of them. This area is specifically designed for companies that do not have physical stores where customers can purchase their goods. – Steve Sijenyi
LIT604.com Is celebrating Black history month by publishing Positive news on Black people across Canada and United States throughout the month of February. Lit604 Founder Steve-Safari Sijenyi is producing and releasing a YouTube video everyday at 7pm PT that showcases Black people who embodied the spirit of Black Excellence, Black Led Enterprises, Black-run organizations, Black allies and Pro-Black Organizations and Leaders from the public and private sector.