Following an unpleasant episode of racial prejudice against her, a Portland woman is now worth $1 million. When Rose Wakefield, 63, asked a gas station worker why he was ignoring her requests for assistance at the pump, he said, "I don't serve black people," leading her to file a lawsuit against Jacksons Food Store. On March 12, 2020, Wakefield attended the Beaverton station, at which time the event took place. According to ABC News, the attendant, Nigel Powers, disregarded the 63-year-old's demand for gasoline in favor of serving other motorists. Gregory Kafoury, Wakefield's attorney, claimed that when Wakefield begged for help, Powers responded, "I'll get to you when I feel like it."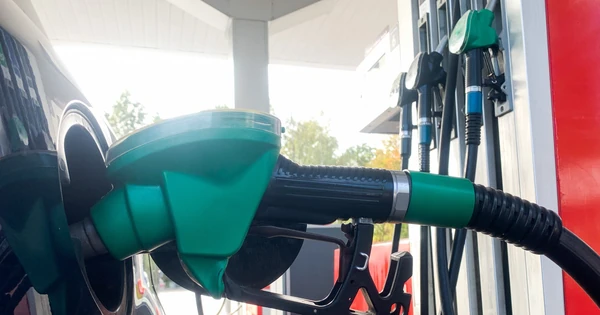 In accordance with the law, attendants must pump gas for consumers in Beaverton, an outlying neighborhood of Portland, Oregon. Rose walked inside the station to seek assistance when Powers declined to assist her. According to video surveillance, another employee assisted her after she went outside. Rose questioned Powers as she was leaving why he disregarded her wishes. He then made his racial prejudice known. Rose told KGW8 that Powers' actions and remarks made her feel "humiliated and disrespected." Kafoury, her attorney, said:
"Ms. Wakefield originally was just going to let this go. She told friends that it was too disturbing, and she didn't want to deal with it. And then she thought about it and said, 'It's too wrong, I have to do something about it."

https://www.youtube.com/watch?v=tmqGHCsuuXU
According to ABC News, Rose protested twice to supervisors within a week of the occurrence, but according to her attorney, her phone calls were unsuccessful. Her message for the regional manager was apparently removed and one of her calls wasn't recorded.
"It's a system not designed to find the truth, but a system designed to control information and to minimize a complaint and complaint as serious as this one. They tried to boil it down to she wasn't served in the order in which she arrived. It is pretty cynical, and it's pretty ugly," Rose's lawyer said.

Rose Wakefield
A month later, Powers was dismissed, but not because of his unfair treatment of Rose. Instead, corporate records reveal that Powers had been written up many times for using his phone while at work. Additionally, Rose's attorney said that Nigel Powers was never questioned by the business regarding the racial remark and that he was only reprimanded for not serving customers in the order in which they arrived.
Jacksons Food Store went to trial rather than agreeing to a settlement of the discrimination claim. They issued a statement on Thursday in response to the jury's verdict in Multnomah County. The civil case went on for four days. According to Jackson Food Store, they have a strict no-tolerance policy for any form of discrimination. The jury's verdict, which also included $550,000 in punitive damages, was disapproved by them. From Jacksons Food Store's statement:
"After carefully reviewing all facts and evidence, include video surveillance, we chose to take this matter to trial because we were comfortable based on our knowledge that the service-related concern actually reported by the customer was investigated and promptly addressed."
– Steve Sijenyi